National Hangar's Story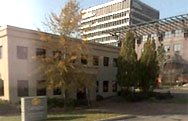 Hal Hunt:
Program Manager Hal Hunt has been a pilot for over 30 years. He is a 20 year USMC veteran and a retired squadron commander.
Robin Reimer:
Assistant Program Manager Robin Reimer has been with NHIP since 2003.
Since 1991 the National Hangar Insurance Program has been providing solutions for airport related property insurance to independent agents all across the country. NHIP began when founder Ron Davis saw the need for a solution to a problem that had long plagued the aviation insurance industry -- the need for a reliable facility to provide aviation related property insurance, more commonly known as Hangar Insurance. Ron went to the Travelers Insurance Company in hopes of finding a solid long term partner with which to start a program that focused solely on writing insurance on hangars. Needless to say that partnership has been a successful one thanks to sound underwriting, reliable claims service and a team of experts committed to making this program a success.